Tried and Trusted Care for Healthy Smiles
Since 1988, our patients have trusted our friendly team at the Ottawa Denture & Implant Centre to care for the beauty and health of their smiles, by replacing missing or damaged teeth with full dentures, partial dentures, and dentures on implants.
Whether you are a first-time guest, need emergency repairs, or simply have questions about your loose or missing teeth, Robert MacLeay and his welcoming staff would be pleased to answer all of your questions and provide a free, no-obligation consultation to help you make the decision that's best for you!
Our service is personalized, professional, educational, and strictly confidential.
Ottawa Denture & Implant Centre's Mission
The Ottawa Denture & Implant Centre is a source of help to all who need it.
Robert MacLeay believes that achieving excellence in denture care is made easy with exceptional staff. He takes great pride in the fact that he is surrounded by staff who are willing to help patients exceed their expectations of quality care. Our staff challenge themselves to constantly improve quality. 
Our facility is a centre of influence for oral health colleagues and an environment of learning in this profession. We are also a Dental Implant training facility for Denturists and their staff, providing a live surgical and technical environment to broaden the Denturists' understanding of the uses and benefits of dental implants, and how new technology and procedures can impact their patients' quality of life.
If you are experiencing pain in your mouth and want to eat the foods you once loved or have always wanted to improve your smile, we want to help you. Even if you only have questions about dentures, dental implants, and options available to you, we encourage you to call the Ottawa Denture & Implant Centre to request your free, no-obligation consultation. 
Our goal is to have a profound impact on your quality of life while offering the most positive dental experience possible! We do not wish to solely meet your expectations, but to exceed them. We want to provide you with the treatment that best meets your needs, expectations, and budget.
It is our goal to provide you with the most positive dental experience of your life. We excel at providing these experiences to those who have seen too few of them!
All of our denture services are provided in-house - from your initial consultation to denture fabrication and implant placement, care, and follow-up. Your new teeth are crafted by skilled dental laboratory technicians on-site. 
Meet the Denturist
Robert MacLeay graduated from the Dental Technology Program at George Brown College in 1985. He continued at George Brown and graduated with honours as a Denturist in 1988. He is a BPS Masters Certified Clinician and has been serving the dental needs of Ottawa since 1988.
He has lectured throughout the world on the topic of Dentures and Dental Implants and provides a mentoring facility within his office for advanced techniques in the clinical management of the implant patient.
He resides in Ottawa with his wife and two children.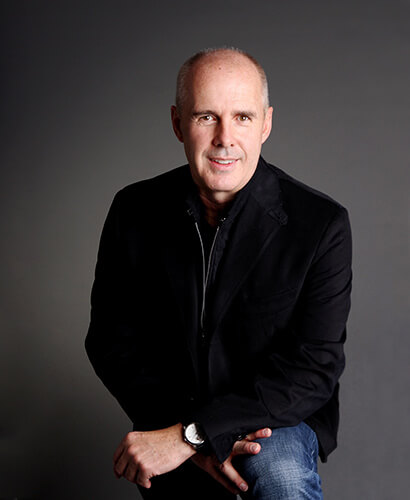 A True Professional
Robert MacLeay is a qualified denture specialist who provides quality, highly-customized and personalized dentures. He is committed to creating dentures that fit well, look attractive, and maintain a healthy mouth. Robert works directly with his patients to help maintain their denture comfort and oral health.
As a specialized denture professional, Robert is skilled and experienced in the design, fabrication, insertion, adjustment of removable dentures, and dentures on implants. Robert employs the latest technology and materials to make customized dentures for each patient in a state-of-the-art laboratory.



Get To Know the Ottawa Denture &
Implant Centre. Call Us Today!